Why You Should Be Going To An Organic Hair Salon
October 22, 2019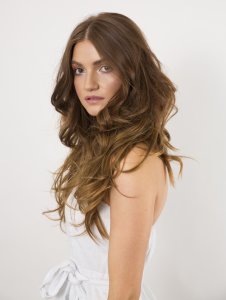 Your scalp is a living, breathing part of you although your hair is technically not living it reflects the health of your body and scalp. You benefit from organic care way before chemical treatments. Now that we know just how amazingly successful organic hair products are in 2019, the toxic hair colourings and solutions of the past need to stay right there – in the past!
Chilli Couture – yes, that famous organic hair salon in Perth – sources all products from the world's leading environmental and organic hair companies. To add to this, they're cruelty-free and biodegradable, turning a long, luxurious treatment at Chilli Couture into a guilt-free experience too.
Nourishing with No Irritants and Unhealthy Synthetics
Many chemically based hair products used in salons trick you into thinking your hair is healed after one use, by emulating that silky, shiny feeling, but days later the hair goes dull and limp and long-term it's just not great for your hair's health.
Here's three fun facts:
Silicones in shampoos and conditioners don't heal your hair, they just put a smooth coating around the follicles, this masks the problems and prevents moisture from penetrating into the hair.
Parabens are preservatives to increase your shampoo's shelf life but are known to disrupt hormone function.
Sulfates strip your hair to clean it.
It's a vicious cycle which can be helped in one visit to Chilli Couture where your hair will feel soft, silky and more manageable, naturally.
Chilli Couture's organic hair products still perform just as well as a chemically based product but skip the damage and don't strip your hair of its natural oils. Over the long term, you should see healthier hair and faster hair growth.
Safe
You've been applying chemicals to your head for years. How's that going? If you tried using organic products for one week, you'd feel less sting on the scalp and your hair wouldn't be stripped of its proteins by chemicals.
We can especially learn from people with skin conditions like psoriasis. They need the far gentler, less irritative qualities of organic hair products to ease their skin. But why wait for an issue to arise? Be kind to your scalp and hair starting today.
Environmentally Friendly
As a proud organic hair salon in Perth and the first Sustainable Salon in Western Australia, Chilli Couture only uses 100% biodegradable products, so Australia's beautiful wildlife remains safe.
Superior Results
Here's a rock-solid guarantee from the Chilli Couture management – your damaged and broken hair will heal with long-term use of organic hair products. It's what your hair's crying out for… and also your wallet if you have coloured hair, as the longer you use organic products the longer your coloured hair keeps its colour.
Make the Change to an Organic Hair Salon in Perth
So look in the mirror. See your hair, feel it and let it speak to you. It'll tell you when it's tired, broken and needing the natural path.
For the best organic hair salon in Perth, look no further than Chilli Couture. We always have time for hair rejuvenation. So lock in your special consultation with one of our expert team members today.
Find Us On Facebook & Instagram!