7 Easy Ways To Promote Faster Hair Growth
September 2, 2019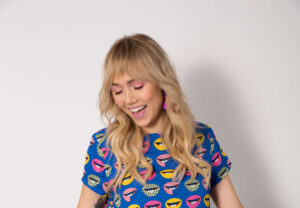 We get it – chopping, changing and colouring your hair can be super addictive! But perhaps now you're wishing it could go back to being longer and healthier like it was before and just wishing hair growth will magically happen overnight.
Or, maybe you've always wanted longer and thicker hair and have never seemed to be able to achieve it no matter what you've tried… everything from hair growth gummies promoted by celebrities to quick fix hair extensions.
Unfortunately, growing long, healthy hair has always taken time but there is a tip or two to help it grow faster. Chilli Couture's seven steps are easy to do AND can deliver up dreamy long locks fit for the runway.
Limit Washing Frequency
Your hair simply doesn't need to be washed daily. Washing more than 2-3 times a week strips your hair of natural oils that your scalp for a reason – to rehydrate and repair it. Try using dry shampoo between washes to keep your hair looking fresh.
Reduce Direct Heat and Use Protecting Solutions
Whilst washing your hair, try to use warm to cool water to encourage blood flow to follicles, preserve natural oils, and close hair cuticles. Hot water can cause your hair to become brittle and dry.
And while we're talking heat, beware the regular use of heat treatment. Excessive use of blow driers, curling wands and straighteners can cause breaks, splitting and frizz. Best to run some heat protector through your hair first.
Avoid Nasty Chemicals – Go Organic!
Your hair itself is organic, so why treat it with unnatural, man-made chemicals? There are so many products now for organic hair care – and great ones too. Protein stripping, sulfate-laden shampoos are old news. Chilli Couture only uses organic products. It's no accident your hair feels great when you leave our salon after a natural hair dye. It's all down to the organic deliciousness of our products!
Protect it From External Damage
Keeping active and getting some Vitamin D is important but be aware that pro-longed, repetitive exposure to the elements can cause damage to your hair. Too much sun can damage the cuticle – the outer layer of the hair strand. Tell-tale sun damage is discoloured, brittle hair and that's a prime candidate for a haircut in our Perth salon. To protect your hair from sun exposure, try wearing a hat where possible and using sun protection spray for hair.
Swimming in chlorinated and salt water can also be very drying. Don't stop swimming. Try wearing a swim cap or tying it back to prevent tangling, and then rinsing your hair after swimming before putting any product over the top of it.
Get Trims Often
It's true. Booking in for a haircut at Perth's Chilli Couture will improve your chances of growing long hair. A trim doesn't make the hair grow faster but it does remove split or frizzy ends leaving healthier hair to shine and grow without breaking.
Utilise Best Sleeping Practices
Using a satin pillowcase will go a long way towards creating silky-smooth hair, by preventing friction and making your hair less tangled or prone to rubbing and stress in certain areas. Braiding your hair before bed can also lessen the tangles.
Change Up Your Hairstyles and Accessories
Women who wear a high and tight ponytail in the same spot everyday can create extreme stress on that section of hair, eventually causing hair loss around where the hair tie is usually situated. Mix it up by changing the position of your ponytail day to day, utilising different hair styles, and using scrunchies to tie up your hair.
Lustrous long hair is attainable for everybody. It just takes time, a bit of self-love and Chilli Couture to bring it all together.
If you are looking for a haircut in Perth or a natural hair dye or treatment to get the long hair rolling, call us to consult with one of our expert team members at our Brisbane Street salon.
Find Us On Facebook & Instagram!