Our Favourite Trending Spring Hairstyles
September 30, 2020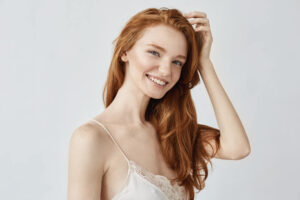 Spring has sprung and with things getting back to normal here in Perth, we're loving all the different trends that have solidified themselves in fashion and hair lately.
From warm hair tones through to hair-styling and accessories, we're here to take you through our favourite trending spring hairstyles.
Copper Hair
One of our favourite hair colours of the season is copper. This gorgeous hair colouring suits most skin tones, with a spectrum of copper tones available.
If you're considering copper hair colouring, just be aware that copper and red tones hold in the hair for longer than other colours, so if you want to go back to blonde or another colour, you will need to trust in your hair dressers process.
Warm Blondes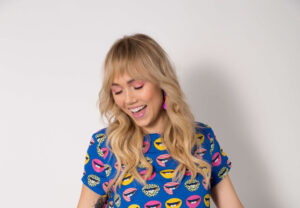 Ashy and platinum blondes have been the trend over the last few years, so it's great to see the return of warm, buttery blondes to our salon.
This is perhaps a trend resulting from a desire for low-maintenance colour in a post-lockdown era, but either way, we're loving it!
These buttery and brown-blonde tones, which can be achieved with natural hair dye, will allow our naturally blonde clients to grow out more of their natural hair colour without extensive upkeep.
Natural Texture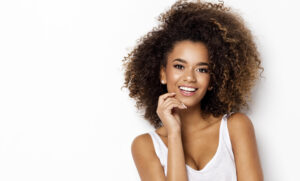 If there was ever a time to embrace your natural hair, the time is now.
We're not talking about the "I literally rolled out of bed" look, with your hair matted and unruly, we're talking about loving your natural curls or embracing that slight wave in your hair rather than straightening it, or embracing your straight locks instead of taking to them with a curling wand.
By avoiding the heated styling products a few days each week, you can help to maintain the health of your hair and save considerable time each day getting ready – it's really a win-win.
Beach Waves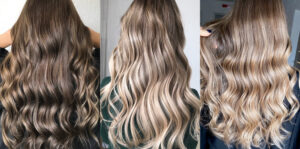 Various brands of 'wave wands' including Australian-founded hair brand Mermade Hair, have been a game changer to the hair styling industry, helping celebrities, fashion enthusiasts, and everyday people to create effortless beachy waves.
Throughout spring and coming into the warmer months, we think these effortless, beachy waves will continue to grow in popularity.
Face-Framing Highlights
Blonde highlights strategically placed on the hair that falls around your face are known as face framing highlights, as they add brightness to your face and accentuates your facial features.
These highlights work perfectly with balayage and ombre hair styles and are well-worth asking for at your next appointment
Curtain Bangs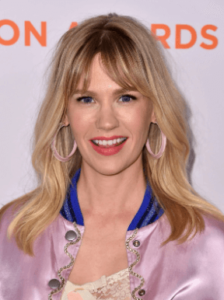 For those wanting to change up their hair style, or perhaps relieve a hairstyle they had in the 1970's, curtain bangs are back in vogue.
Characterised by bangs with a middle part that are swept to either side of the face, this hairstyle is a great way to change up your look without committing to full bangs.
Hair Accessories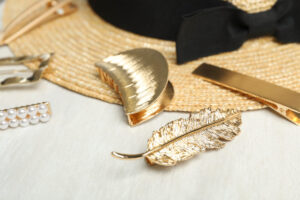 Scrunchies, claw clips, bows, headbands and oversized hairclips have all seen a resurgence this year and we expect to see these accessories dominating fashion this spring.
Let's just say, it is a VIBE.
Hair Trends & Professional Service with Chilli Couture
At Chilli Couture, we aren't just an organic hair salon in Perth – we provide a unique, hair colouring experience using natural hair dye and years of styling experience.
We are a Sustainable Salon that offers chemical and cruelty free hair care and services, so you know that every hair service with us will leave your hair feeling absolutely luscious.
Ready to change up your hair style for spring? Pick up the phone (9328 8814), send us an email or fill in our booking form to chat to one of the team at Chilli Couture today.
Find Us On Facebook & Instagram!