Rachel of Chilli Couture and Mr Smith
June 16, 2017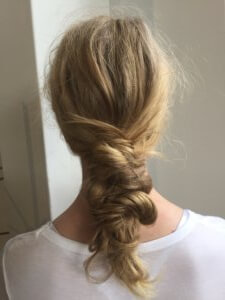 The first weekend in April saw our boss lady Rachel jetting off to Sydney for a couple of days of Mr Smith education. This saw her  spending Monday and Tuesday with 3 global session stylists who work in amazing cities including New York, Paris and Switzerland…heaven!
They work exclusively on Fashion Weeks all over the world doing the hair of gorgeous models.
Rachel recently took  some in salon training with the Chilli stylists on the new techniques that were taught so they are all up to date on these hot new hair styles!
If you need an on trend upstyle or blow dry, please to be sure to mention this blog on your next booking at organic hair salon Perth!
So most importantly, what's trending for the next 6-12 months?
Heavily textured hair
Wind swept hair
Festival style upstyles
Peek a boo braids
Long hair waves
Undone textured water waves
Why do we LOVE Mr Smith?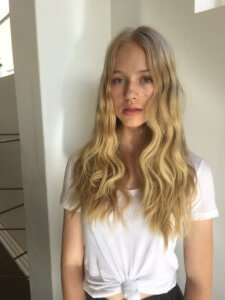 It's PETA certified vegan
It's Australian owned and made
Contains NO Parabens or Sulphates.
It's packaging is divine.
See the videos below to see what they got up to!