Kickoff The New Year With Natural Hair Colour
January 24, 2018
Welcome to 2018 – a new year and a fresh opportunity to try some new styles! We are just as excited as anyone about the natural hair trend. Getting back to basics, natural hair is all the rage this year! Now don't confuse natural with dull or boring. Natural hair colours bring out the best in your style and are an excellent low maintenance way to do so. Check out the images below to explore some of our favourite options for natural hair styles this season.
Blonde Brown Bayalage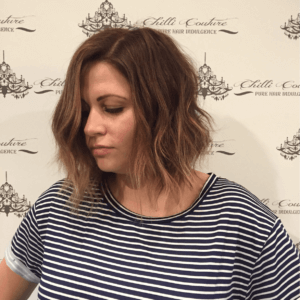 This style has been a popular choice and continues to be for 2018. Bayalage is a look that adds depth and volume to any style. The illusion of motion is created by the contrast of the hues, adding a dramatic flair to layers and curls. When done by a skilled stylists the new colour blends so seamlessly the look is completely natural and effortless.
All shades of hair are suitable for this look. Adding caramel or chocolate tones adds depth and warmth to your locks. Adding platinum or buttery tones create a beachy flair to your style. Highlights can be placed to frame your face, with stronger contrast at the end, serving to create a more natural sun kissed look. The options are only limited to your imagination! This low maintenance style is a sure to keep turning heads for its simple natural beauty.
Matte Hair Colour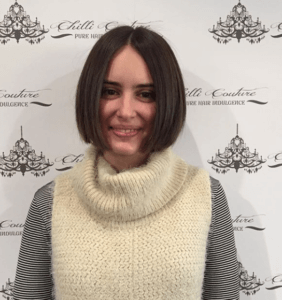 Matte hair colour is one of the most popular trends when it comes to giving your locks a natural appearance. This move away from glossy shiny strands is seeing a range of styles that have matte tones, and provide a casual simple feel to your cut. Think ashy tones or black matte. Ashy tones are the perfect step for those looking to lighten their style but not yet ready to become a blonde. Matte black is a gorgeous natural shade that brings out the depth and texture of the cut. This is a style that gets back to a strong natural base, and is well suited to nonchalant unkempt hairstyles, from the straight out of bed to day spent at the beach look. Matte hair colour is creating a clean fresh take on classic cuts.
Babylights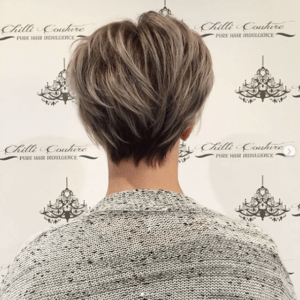 Babylights are subtle highlights using very fine hair colour to achieve sun kissed style. These delicate highlights are a great choice for those seeking to add natural depth to their style and are suitable for any length of hair. Babylights enhance your natural tones, are very low maintenance and don't require special bleaching sessions as many more dramatic colourations do. This is a style that will only continue to gain traction this coming year, and is on point for those seeking natural hair colour.
Natural style is gaining popularity for all the right reasons. Start this year off with a low maintenance do in a natural hair colour and carry that sense of style and ease into the rest of the year. Contact us today and let our stylists create a natural look that is right on trend for 2018.