Best Hairdresser In Perth For Your Short Summer Cut
December 18, 2017
As the weather warms up, we are all looking forward to summer. The hot temperatures and frequent beach trips mean this is the perfect time to refresh your locks and go short. There is no one who loves a short style more than us! We are the best hairdresser in Perth to trust with your short summer cut. From bobs to pixie styles and curly cuts, we have you covered.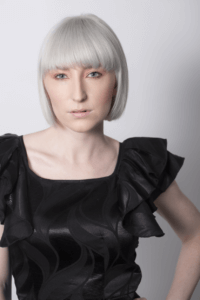 The Manicured Bob
This is a classic hairstyle that has seen major popularity this year. The bob is a unique cut that blends both modern style with classic sophistication. This haircut reflects a push against the norm, moving away from traditional long hairstyles and making a proud statement of individuality and strength. A crisp sharp cut can sit at the ears. A graduated or inverted bob showcases steeply cut layers up the back of the head. A long bob, or lob, sits around the shoulders. Our expert stylists can help find the best shape and style based on your goals, and the natural shape of your face and texture of your hair. This is a haircut that can be tailored exactly to your desires.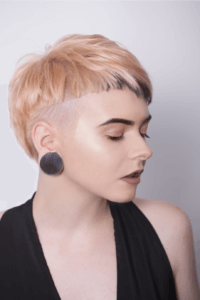 The Cool Girl Pixie Cut
When you are tired of the length and seeking a dramatic change, the pixie cut is a classic winner. This close cropped style will see a fresh energised you after getting rid of those long locks. The pixie cut is defined by a short cut along the back and sides of the head. What you do with the top is up to you! Keeping the style short all over creates a fresh young feel and is easy to maintain.
You may prefer to keep some length, leaving the top to be styled as you desire for a variety of looks. The addition of sideswept fringe softens the look and creates a very rom antic style, while blunted bangs give the cut a strong edge. The pixie cut has a wide range styles and can be worn casually or dressed up for special occasions.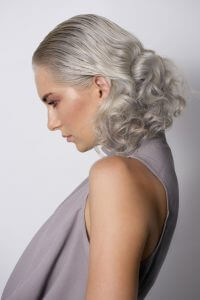 The Curly Cut
If those curly locks are just seeming unmanageable, consider a trim and go short! Decreasing the length is a great way to lighten your hair and get that movement back. A short do is a terrific way to gain volume, making for a light bouncy do that is perfect for effortless summer style. From shoulder length lobs to mixed length crop cuts, a short curly cut adds a fresh look to your summer wardrobe. The addition of a fringe adds a whole extra dimension to this cut, creating a style that is all your own.
Chilli Couture Understands Short Cuts
From pixie cuts to lobs and everything in between, Chilli Couture has the expertise to create your ultimate summer cut. Our stylists take pride in finding the perfect look for you, taking your inspiration and tailoring it to your face and your hair texture. We are happy to call ourselves the best hairdresser in Perth, and know you will be too after booking your next cut. Be sure to call Chilli Couture today!