From Balayage To Babylights: All The Hair Buzzwords You Need To Know
March 13, 2020
Thanks to the amazing versatility of that incomparable filament we call hair, combined with the imagination and skill hairstylists, the hair styling scene is constantly changing and evolving with new techniques to reinvent and wow. Hair colouring is an essential part of designing our hair and there are lots of buzzwords floating around to describe the different effects available. Lucky for you, we are here to break them down and educate you in the lingo before your next visit to a salon in Perth!
Balayage
Coming from a French word that means "to sweep" or "to paint", balayage refers to a natural, sun kissed look for our hair. Think fair-haired children in the summertime; the desired effect should be soft, not streaky, and have softer tones at the ends and darker ones at the roots, similar to how naturally sun kissed hair looks. A positive of balayage is thanks to it's softer look hair regrowth is not as noticeable, unlike stripy highlights which can look harsh as soon as roots begin to show.
Ombre
Meaning "to shadow" in French, ombre describes a colour that is softly shadowed, or graduating in tone. Usually moving from dark to light, it should be a smooth and seamless development of tone from the top to bottom of the hair.
Sombre
This is the younger sister of ombre; simply a means to describe a softer version of ombre. It's used when the two chosen colours are closer in tone to each other than the dark/light effect of ombre. Sombre can be used to add tone to light coloured hair in a delicate way, with the roots only being a few shades removed from the main hair colour.
Babylights
This cute term means a delicate version of highlights; rather than streaky, harsh tones it implies soft, sun-bleached colours to give a more natural look. Working well with every hair colour, and length, babylights are perfect for creating a soft, subtle look. Often fair-blonde colours are used with a fine colouring technique, to create a low key, and low maintenance, look.
Colour Melt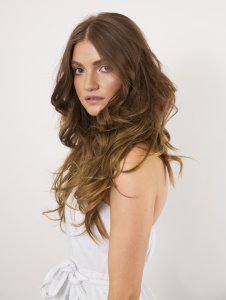 Often described as an advanced version of ombre, colour melt is a technique that seamlessly blends multiple colour tones with the base colour. The idea is for the tones to 'melt' together so you cannot see where one colour ends and one begins – hence the name! This low-key look is natural and easy to maintain, with regrowth less noticeable. Rather than a full colour bleach, try colour melting to move to a lighter hair colour in a more gradual way that is totally on-trend.
Why Choose Chilli Couture
Regardless of the hair colour style you are after, the experienced team at Chilli Couture is here to help. From ombre to colour melts, and everything in between, our passionate hair stylists pride themselves on working with each client to ensure each hair dream is made a 'hair-eality'! Our dynamic stylists fill the best hair salon in Perth, focusing on modern practices in an eco-friendly way. To learn more about our combined experience and vegan practices contact us via our website, or call us on 9328 8814 to speak to a friendly member of our team and book an appointment today.
Find Us On Facebook & Instagram!