10 Essential Things to Know About Hair Extensions Before You Get Them
July 17, 2023
Many women dream of having glamorous, full hair. Some are lucky to have naturally beautiful locks, while others use hair extensions for added length, volume, and style options. Hair extensions have become a popular trend that can quickly transform your appearance. But before you get hair extensions, knowing some key things is essential. If you're considering getting extensions, this blog is perfect for you! Discover the ten essential points you should consider before getting hair extensions.  
Types of Hair Extensions: Hair extensions come in various forms, such as clip-in, tape, and weft extensions. Clip-in hair extensions are easy to apply and remove, while tape extensions offer a semi-permanent solution. Weft extensions are applied by weaving or sewing the extensions into your natural hair. Each type has its benefits, so choosing the one that suits your lifestyle and preferences is essential. Chilli Couture specialises in weft Hair Extensions, the gentlest hair extensions suitable for thin hair. Book a complimentary extension consultation with us to experience a trial.   
Quality Matters: High-quality hair extensions are essential for a natural, long-lasting look. Luxury hair extensions are made from ethically sourced, high-grade human hair that blends seamlessly with natural locks. Opting for natural hair extensions ensures you can style, colour, and treat them like your own hair.
Hair Extension Care Products: Taking good care of your hair extensions is crucial for ensuring they last a long time. To maintain their quality and appearance, it's important to use specialised hair extension care products, like shampoos and conditioners, free from sulphates. These products can help preserve the lifespan of your extensions. It's also recommended to use detangling brushes with gentle bristles to avoid causing any unnecessary damage.
Hair Extensions Aftercare: To keep your hair extensions in shape, following a regular aftercare routine is essential. It includes avoiding excessive heat styling, using heat protectant sprays, and minimising exposure to chlorine and saltwater. Here's a tip: you can protect your hair and prolong its quality by tying it in a loose braid before bedtime!
Discovering a Trustworthy Hair Extension Salon: When achieving a fantastic hair transformation, finding a salon you can rely on is important. Look for salons that boast experienced stylists and offer diverse hair extension options. If you're in Perth, consider trying Chilli Couture for all your hair care needs. We take pride in being the first Sustainable salon in Western Australia, committed to using 100% vegan and biodegradable products that contribute to the well-being of our planet.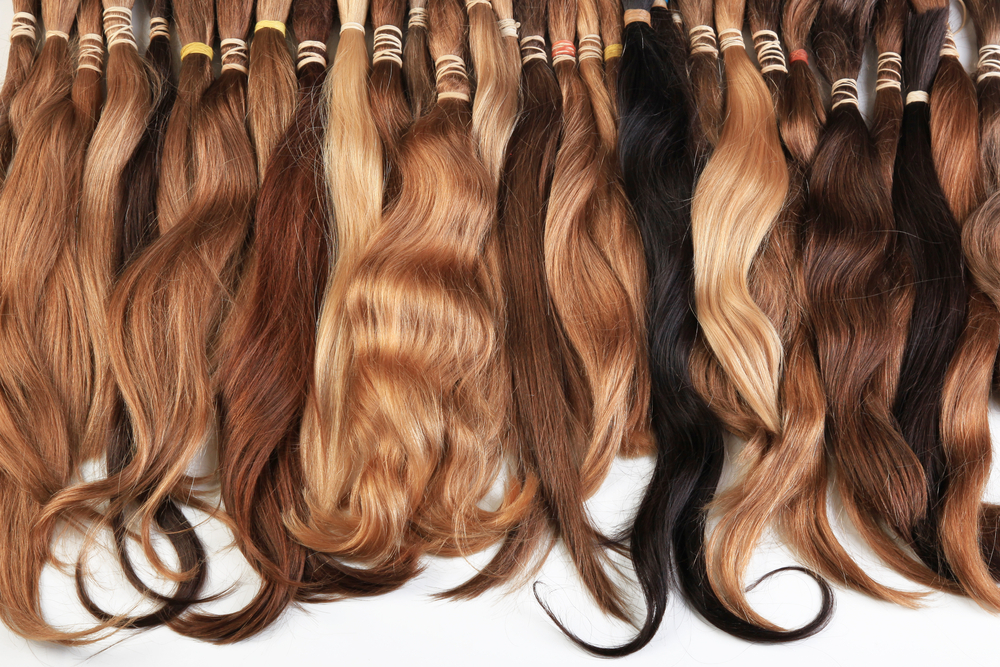 Consultation and Customisation: Before getting hair extensions, consult a skilled stylist to discuss the desired look and get a suitable hair extension for your hair type. Achieving a natural and comfortable look relies on the importance of customisation, ensuring that your extensions seamlessly blend with your natural hair.
Pricing Aspect: The cost of hair extensions varies depending on the extensions type, the length and volume desired, and the salon you choose. While high-quality extensions may have a higher upfront cost, they are often a worthwhile investment due to their durability and realistic appearance.
Temporary vs Permanent Hair Extensions: Before choosing between temporary and permanent hair extensions, it's important to consider your lifestyle and level of commitment. Clip-in and tape extensions provide flexibility, allowing you to try different styles for special events or occasions. On the other hand, permanent extensions require more upkeep and regular visits to the salon. However, they offer a long-term solution for those wanting a more permanent transformation. If you want more in-depth information about hair extensions, read our blog, The Evolution of Hair Extensions: From Wigs to Clip-ins.   
Hair Extension Removal: When removing your hair extensions, it's essential to follow the recommended methods and seek professional assistance if needed. Improper removal might damage your natural hair, leading to breakage and thinning. Approach a trained stylist instead, who will ensure the safe removal of your extension without affecting your natural hair.
Regular Maintenance Appointments: Schedule regular appointments with a professional hairstylist specialising in hair extensions. These professionals will ensure the extensions are secure, check for any signs of damage or loosening, and make necessary adjustments or repairs.  
Hair extensions present a fantastic chance to revamp your appearance and attain the hair you've always desired. By familiarising yourself with the vital aspects of hair extensions, such as the various types available, how to maintain them, and choosing the right salon, you can guarantee a rewarding and fulfilling experience. Schedule an appointment with our skilled stylists for a consultation and discover which type of hair extension suits you best.