How to Prepare for Your Hair Appointment
November 20, 2018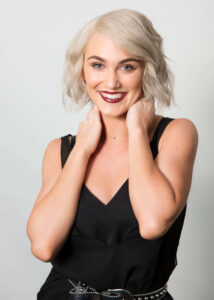 Want the best results from your hair appointment? Preparation is key. Here's what you should – and shouldn't – be doing prior to, and at your hair appointment.
First Time at a Salon?
Best to come in for a consult prior to your appointment. It will only take 10 minutes, and will give you and your stylist or colourist the chance to chat about what you want and need, as well as what will work best for you. It will also mean adequate time is scheduled for your appointment, as the size of the job can be properly determined.
To Wash or Not to Wash Before a Colour Service?
Pro-tip: wash and condition your hair a day or two before. This will ensure the hair is clean enough and manageable, while allowing for a slight build-up of natural oils for extra scalp and skin protection during colour application. However, for on scalp bleach application we prefer you go as long as possible without washing your hair.
Find Inspiration
Just saying you "need a change", or providing a vague description doesn't point the hairdresser in much of a direction. Do some research and arrive with some pictures to help them better understand what you envision. But take note: look for hairstyles and colours that you think will suit your style and that you reckon you could naturally pull off well – not celeb girl crushes rocking awesome hair that isn't you.
Think Long-Term
Inspiration is great but you need to be realistic. Take going from black to blonde hair, or the other way round: for a fabulous result, it can't just happen overnight and will have to be a gradual transition with the help of your colourist. Tempted to cut a lot of length off? It might be worth not going the full distance in one appointment – why not reduce the length over the course of several appointments? This will help you transition or adjust into your new look – and also prevent tears and regrets! However, if you do want a big chop, definitely go to a salon that collects hair for donations to charities – you can rest well knowing someone in need will love your discarded locks!
Be Honest About Your Hair History
Embarrassed about how old the colour in your hair is, or how long it's been since you last had a haircut? Don't be. And it's not worth white lying about it either. Hairdressers need to know your hair history as this can affect the results of your hair appointment. For example hair can be four to five years old in some areas (really!), and so you might have an underlying build-up of colours and chemicals; if your colourist doesn't know how old the colour really is in your hair, they can't deliver the best possible results with your colour.
Show Up On Time
Stick to your allocated slot – being late will affect the rest of the appointments in the day and may deter other clients from returning to the salon in the future. If you are too late, you may even end up being turned away, which is disappointing to both you and your hair stylist!
Get Feedback Fit
Be prepared to take on honest feedback from your hairdresser. They know hair, they only want what will look and work best for you! Remember that a hairstyle that works for someone else might not work for you (and vice versa).
Run by Perth's top award-winning hair colourist and stylist Rachel Walker, Chilli Couture is an organic salon that will give you the hair you always wanted. Get in touch with us today for a chat about what we can do for you – and start prepping for your appointment!
Find Us On Facebook & Instagram!