Single Bonds / Fusion
Prices range from $100 – $2000
Nail tip hair is used with the fusion method. The extensions are attached by bonding with a low heat or ultrasonic iron. Fusion can be used for both a full head of extensions and adding highlighting strands.
It is also commonly used to fill in the sides of a hair when wefts are being used at the back. Fusion extensions allow you to run your fingers through their hair, giving a free flowing effect.
We use natural keratin resin to attach hair which is gentler on the hair than normal glues and bonds. It is also easier to remove.
You will require approximately:
150 – 200 strands for a full head.
100% Remy Human Hair
Re-usable
6 -8 months Guarantee
Wide colour collection
Stays in the hair up to 2-3 Months
Must be removed and re- bonded every 2-3 months
Must maintain with salon aftercare products
Book in for a FREE consultation and find out how easy it is to have long luxurious hair…
You may also like...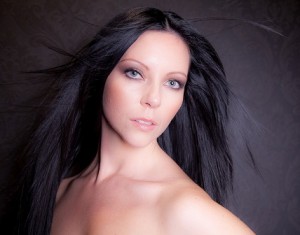 Hair Extensions by Chilli Couture
Model wears fusion/ bond extensions - Indian Hair 100% A grade Human Hair